Exploring the Tunnels of the Georgenberg Mine
Ever stumbled upon an old piece of clothing and felt a rush of curiosity? That's the thrill archaeologists experience at the Georgenberg Mine in Bad Dürrnberg. For years, they've been unearthing intriguing relics, from fur garments to ancient tools, and it's about time we share a glimpse into their discoveries.
The chance to step inside the Georgenberg Mine doesn't come along very often. So when our team from Salzwelten Salzburg was given the opportunity, we didn't hesitate for a moment. With experts from Ruhr University Bochum and the German Mining Museum Bochum to guide us. Curious about our journey?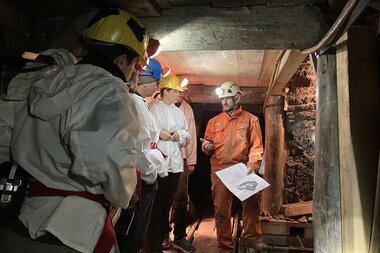 First things first: safety precautions. Everyone suited up in overalls to keep their own clothes dirt- and dust-free. Helmets equipped with lights provided head protection and ensured clear visibility, and for extra caution, oxygen devices were strung from our waists. At the entrance, the group was greeted by Prof. Dr. Thomas Stöllner, who has spearheaded the research here since 1991. He showcased maps pinpointing 74 areas of interest where finds had been revealed. However, nature has a way of reclaiming its spaces; only six of these areas remain accessible, and of these, a mere two are suitable for thorough scientific research.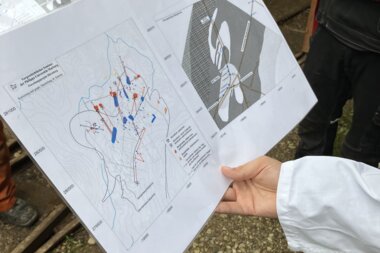 The group ventured into a spacious chamber, expansive and echoing with history. The deeper we went, the louder the pounding of rock hammers became. Before long, we abruptly encountered a dramatic drop-off in the mine. By means of a ladder, we descended ever deeper into the mountain. Our reward was to find ourselves confronted by a mesmerizing wall of salt, iron, wood, and clay. Astonishingly, some of the wooden framing, which looked virtually new, was actually over 2,500 years old!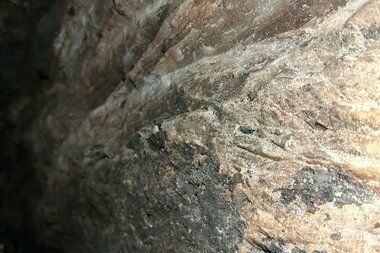 So, what was life really like during the Celtic era? Archaeological evidence suggests that between 50 and 100 workers toiled away in each cavern. With potentially four of these caverns in operation simultaneously, this equates to a bustling underground world of up to 400 people. And feeding this workforce? No small feat. It's estimated they consumed nearly a ton of grain daily. Thomas shed light on the mine's history:
The first phase of operations kicked off around 500 B.C.,
but a major flood which occurred during the second phase (roughly 330-360 B.C.) halted activity until the 3rd century.
Post-flood, mining efforts gradually progressed through higher and higher strata.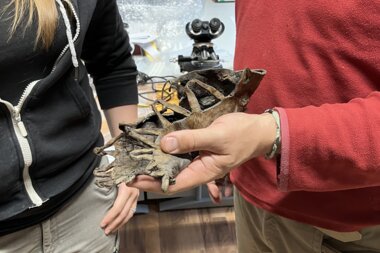 Amongst the recent and most valuable treasures unearthed is a child's shoe, meticulously crafted from cowhide and dating back to 670 B.C. Its state of preservation is remarkable. In addition, fragments of 20 other shoes have emerged from the depths, suggesting that even youngsters had important roles to play in these ancient mines. Though their exact duties remain an enigma. As for attire, the Celts seem to have favored practical garments of wool or linen, complemented by protective leather gear, such as kneepads. And to guard their heads? Thick woolen caps, likely cushioning against the occasional bump against rock.
Instagram: @ruhrunibochum
Facebook: @Ruhr-Universität Bochum
And if you want to get a better insight into the work of the archaeologists, we recommend watching this video!